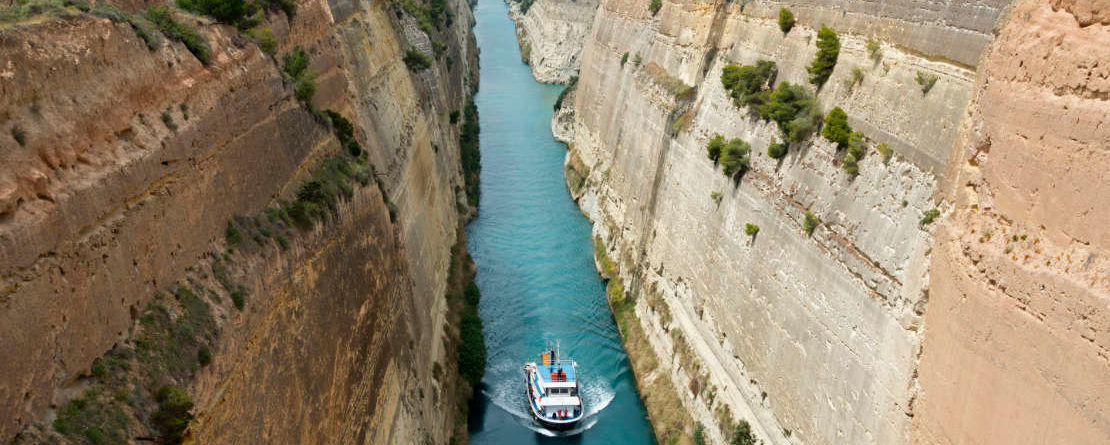 Ancient Corinth
The ancient city-state of Corinth was situated one third of the way between Athens and Sparta, near the Isthmus -the narrow stretch of land connecting Peloponnesus to mainland Greece. Established on the northern slopes of the hill of Akrokorinthos, which acted as the acropolis (fortified citadel), the ancient megalopolis flourished mainly because of its location on the isthmus – an active transshipment port for merchandise and trading goods – and played a crucial role in the ancient world, both in prosperity and political dominance, reaching economic peak between the 7th & 6th c. BC. After founding two important colonies, Corcyra and Syracuse, Corinth gradually became one of the wealthiest and most influential city-states, and, along with Athens, and Sparta, remained a major power throughout the Hellenistic period until the rise of the Roman Empire. Despite being vanquished in 146 BC by the Roman conquest, in 44 AD, Julius Caesar re-established the city as the provincial capital of the Eastern Roman Empire.
Dominating the archaeological site, the remains of the Temple of Apollo lie on the highest point of the grounds, offering a wonderful view, extending as far as the Corinthian Gulf, making it a favourite spot for photos. The archaic site was inhabited from at least as early as 6500 BC. The temple is dated to 540 BC and was built, in typical Doric peripteral style with (6×15) monolithic columns, to replace an earlier structure from 700 BC. Around it evolved the commercial, cultural and religious centre of the city including the agora, other smaller temples and sanctuaries, theaters, fountains and various public buildings. Before excavation began revealing the scale of the find, only the columns of the temple were visible.
For Christians, Corinth is known from two books, the I and II Corinthians in the New Testament, written by Apostle Paul, largely in connection to his mission there. Paul first visited the city (51 or 52 AD) , having lived there for eighteen months.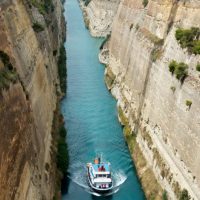 Ancient Corinth Tour - Half Day
5 Hours | 1 to 4 Persons
ITINERARY
Pickup from your location
Kakia Skala
Isthmus of Corinth
Ancient Corinth
Drop off to your location
Included
Transfer in new, luxury air-conditioned car (Max: 4 persons)
Pick up / drop off from your location or cruise ship Terminal (pier)
Professional local English speaking driver/guide
Not Included
Food and drinks
Entrance fees at any point of interest