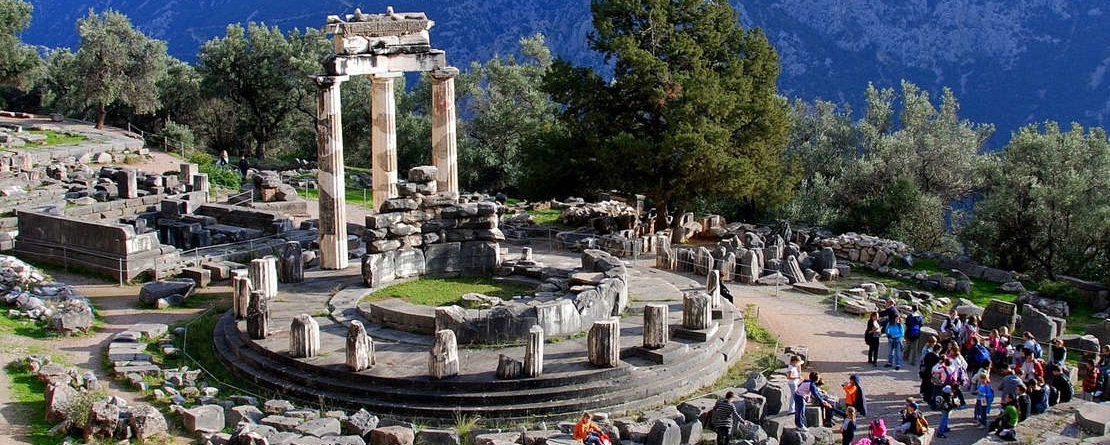 Delphi
Delphi was one of the most awe inspiring and spectacular places of the ancient world. Its combination of religion, art and prosperity, made it have in modern-day terms, the religious power of the Vatican, the wealth of the Swiss banks, the advertising potential of the World Cup, and the historical importance of the worlds museums combined.
On the slopes of mount Parnassus, home of the great Oracle of Apollo, Delphi was considered the "Omphalos", the belly-button, the center of the world. According to myth, Zeus sent two Eagles from opposite ends of the earth, and this is where they met.
Delphi was several days journey from the main cities of the Ancient Greek world; yet for centuries, not just ordinary people, but kings and ambassadors from great cities and empires struggled up here in search of answers to their most puzzling questions. Fundamentally they came here to ask the Pythia of the oracle of god Apollo about the future. And even though they were not welcome, unhelpful, and even they were scary, these answers kept coming.
And why do we come here as tourists today? For us, it was because Delphi told the ancient Greeks something about themselves. Above the entrance of the sanctuary was a simple inscription: KNOW THYSELF and that message isn't important only to the ancient Greeks. The message of Delphi and everything that was incarnated here, still have meaning and importance for us today.
This is how Unesco described Delphi in 1986 when they announced it a world heritage site: this reaffirms that one of the enduring missions of Delphi is to bring together men and women who otherwise remain divided by material interest.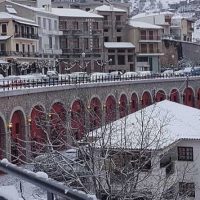 Athens Tour Full Day
8 Hours | 1 to 4 Persons
ITINERARY
Pickup from your location
Arachova
Tholos of Delphi
Sanctuary of Apollo
Athenian Treasury
Delphi Ancient Theatre
Delphi Stadium
Arachova
Drop off to your location
Included
Transfer in new, luxury air-conditioned car (Max: 4 persons)
Pick up / drop off from your location or cruise ship Terminal (pier)
Professional local English speaking driver/guide
Not Included
Food and drinks
Entrance fees at any point of interest