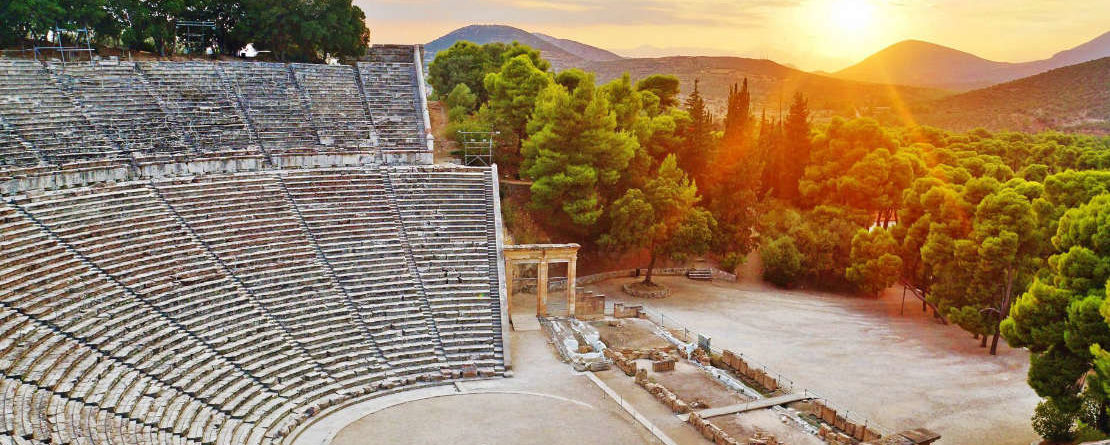 Corinth Canal
The Corinth Canal  is a waterway that cuts through the narrow Isthmus of Corinth, connecting the Saronic Gulf of the Aegean Sea to the Corinthian Gulf of the Ionian Sea, thus separating the Peloponnesian peninsula from mainland Greece, making the former an island.
Completed in 1893, it was excavated at sea level and measures 6343m long consisting of a single 8m deep channel, 24.6m wide at water level, and 21m wide at the bottom, with a one-way transit system. The limestone walls rise 80m at their highest point, at a near-vertical angle, ranging from 71° to 77°. The canal is crossed by a railway line, a road (old national highway) and the relatively new motorway. In 1988 two submersible bridges were installed, one at the eastern harbour of Isthmia, and the other at the western harbour of Poseidonia.
Although the canal saves 250 km, it can not accommodate anything wider than 16.5m, and draft deeper than 7.3m, making it too narrow for most modern ocean liners and freighters. Additionally, the high walls channel gusty winds down its length, and the different times of the tides between the two gulfs generate strong tidal currents making navigation difficult, forcing larger vessels to be towed through by tugboat causing further delays due to the one-way transit system. On account of these limitations, nowadays, it is mainly used by approx. 12,000 recreational watercraft per year.
Epidaurus Tour - Full Day
8 Hours | 1 to 4 Persons
ITINERARY
Pickup from your location
Isthmus of Corinth
Epidaurus
Nafplio
Drop off to your location
Included
Transfer in new, luxury air-conditioned car (Max: 4 persons)
Pick up / drop off from your location or cruise ship Terminal (pier)
Professional local English speaking driver/guide
Not Included
Food and drinks
Entrance fees at any point of interest